Hugh's Gallery

E mail Hugh

E mail
HopelessHousing

Peace on Earth
At Home
I have created this special page to forward to a few members of Ottawa City Councl to point out that things being done in less than sane humane ways has gone on for some time.

This regards a huge ugliness foisted upon some 16 people living in a City Living building, 725 Bernard, in 1989. It is difficult to maintain a sense of grace in such circumstances.

A few images of the upside are at the end for sense of balance. There were many good people living at 725 Bernard when I was there, and the following images were taken.

At least 16 people suffered the same absurd treatment as I did as shown in the following photographs.

This was already one of the worst noise problem places I'd ever lived in. The ease with which conversation between persons in adjoining bachelor units could be heard and understood - sideways or up and down - was totally absurd. What was being done when these images were taken was totally horrid treatment of persons in bad conditions - and a certain addition of noise - no matter what the engineers and soothsayers think.

These images depict the cutting through the floor, ceiling and hallway wall to install a pressurized air system to pump air into the hallways. With the roof - a very thin one like our floors - about 3 inches thick (sample available) - this was guaranteed to make noise - right beside my best bed spot with how I'd arranged the room - a space with limited options.

I'm noise intolerant to be blunt. With the study I've done for 25 years, I do not believe Canada's building code for soundproofing even luxury buildings is adequate - not even in 2004. Nor will it get better with the negative attitude the housing industry and politicians exude, and even tenants or condo buyers who feel value threatened by any notion that it should be better than what you get now.

I discovered what was to happen only 2 weeks before it was to be done, and I took up efforts to help others who were even more inconvenienced than myself. I was eventually moved to an Ottawa Housing high rise which was barely better than the quality of this horrid 725 Bernard. At 280 Rochester street things became very crazy with a gang who hated me and became back stabbers. But that's a whole other horror story.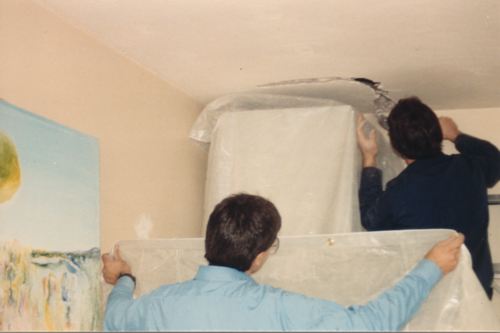 00
Here a helper holds up a sheet which was supposed to keep dust and bits from going about the room. It didn't really work. There was dust everywhere. We were expected to put up with this and continue living in the units while all this went on.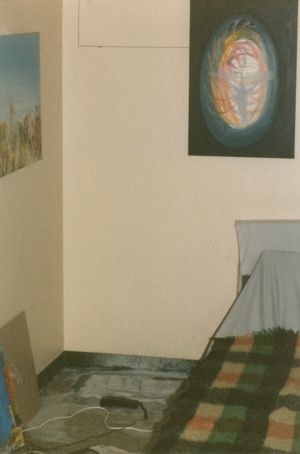 01
Here you can see the telephone on the floor beside my bed and directly infront of the hole which was drilled through the floor, prior to the ceiling work in the first picture. At the top of this picture you can see part of the outline for the hole in the hallway wall, next to the painting.

02
A closer look at the hole.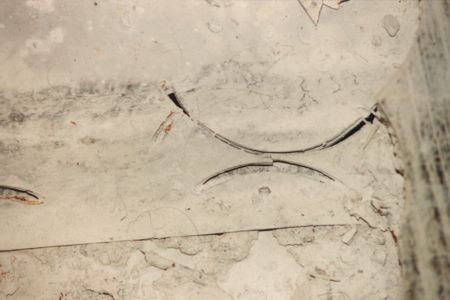 03
And an even closer look at the hole which reveals cuts through the metal plate into the apartment below. This made hearing between the units very easy and totally embarrasing for some no doubt. Some light could be seen through it.

04
Residents passed time amiably most of the time.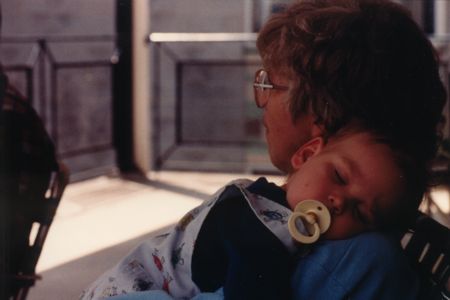 05
The grandchildren came.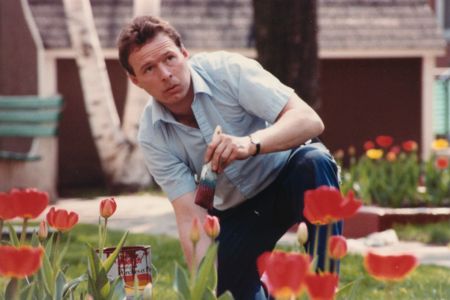 06
And the superintendants did many things but didn't paint the flowers as much as it may look like it here.
A great deal has happened to me since I lived here. I likely came close to being a street person in 1998 after experiencing five more of societies standard noisy dwellings, before my fortune in being invited to leave the city for the country - my 59th place of residence.

Feel free to forward the page or URL (link) to anyone you choose.

(Edward) Hugh Petrie
Thanks for your attention