SUMMER 2004
Hugh's Photo Gallery
Hugh's Photo Gallery
Welcome to
24 mixed images
from 2004.

Welcome to
24 mixed images
from 2004.

I usually do not have much in the way of words on my site - up to now. Things change.
Sleazy people may choose to steal my images without even asking, but they will find they carry a curse. ¿
Images copyright © (Edward) Hugh Petrie 2004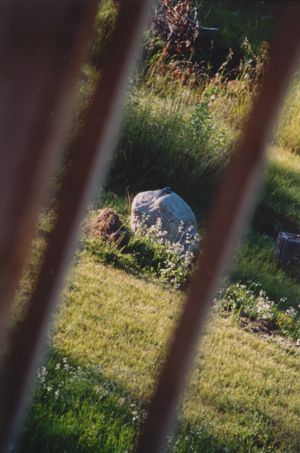 01
I've always been fascinated by accidental imagery. To me there's an easy to see face produced by the cowslip growing about the rock. See the bright top of the rock as swirling hair about a face with a moustache and beard. I was leaning on the table reading when I glanced out the window to see this. Things like this are so transitory that I wasted only a few moments thinking about the value of making another image many people may not see. Later, when I have time, I shall do an enhancement display to make it obvious as a separate image.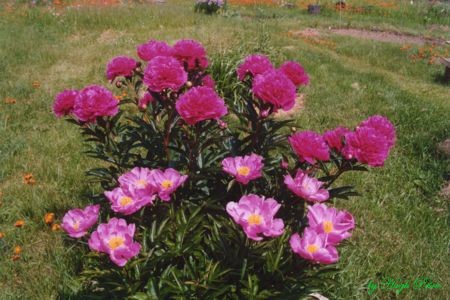 02
Our peonies did well this spring but I'm lucky I took this when I did, for about two days later we had a heavy rain that smashed half of them to the ground. Things are so transitory.

03
Iris are beautiful. What more can I say.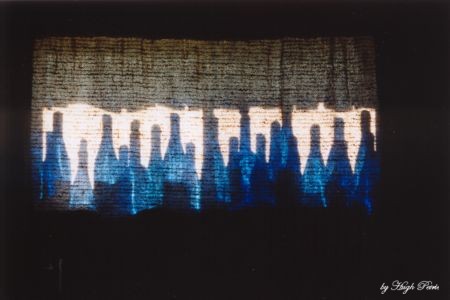 04
Something as simple as bottles in a window can be very pleasing as an image.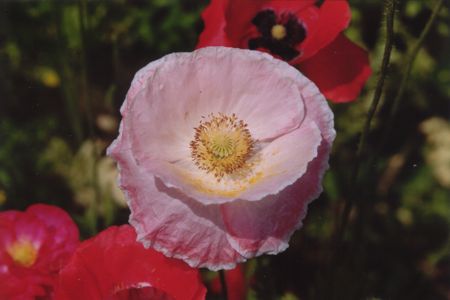 05
I seem to have a passion for poppies and they do have some interesting variations. There's more to follow here that quite please me.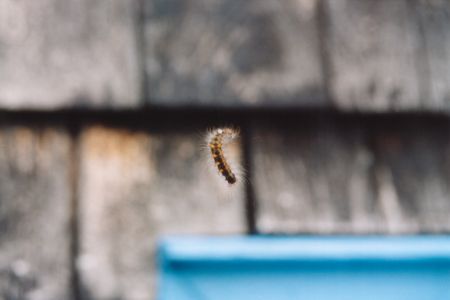 06
This caterpillar is hanging from our roof overhang and by the time I'd taken this photo had climbed up his own thread - apparently consuming it as she went - at least one meter from the time I'd first noticed it. About two minutes. It was fast. I don't quite understand the reason but maybe it was wrapping itself for metamorphoses. Curious move. It was snapping back and forth in the process. Quite something to see.

07
I'm always happy when an insect is part of the image. They do help the flowers exist though some are there to kill it.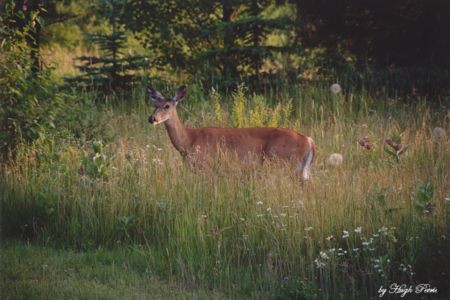 08
I felt lucky to get so close to this deer feeding in our grounds. I was amazed to get away with it looking straight at me a few times, while I stood rock still, camera at eye and pointed to her.

09
This is apparently one of some 600 varieties of cowslip most of which look like other flowers. I was surprised to see the deer shown previously here was eating this stuff as it passed the yard. Had never occurred to me that any animal might eat it.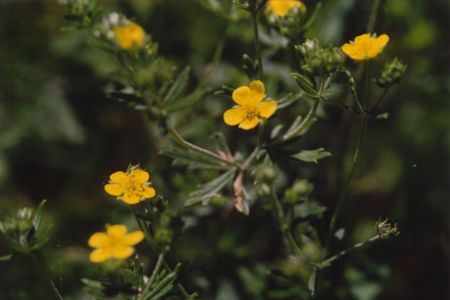 10
Need help naming this attractive field flower.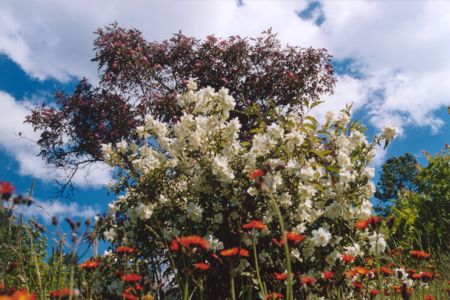 11
This shot is from about 4 inches above ground, so there's the indian paint infront, our miniature orange tree (we think) in white and a rose tree behind that. You may also note the very blue sky with clouds. Impressive combo.

12
Back to the deer feeding. She enjoyed our place a lot that evening.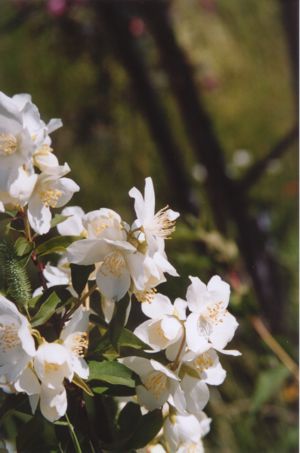 13
A close look at that orange tree's flowers.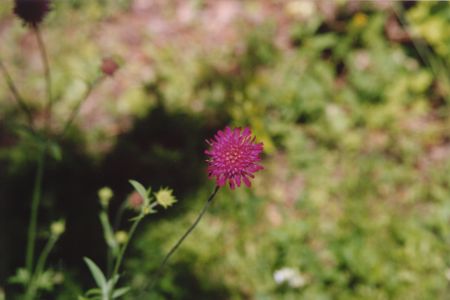 14
Another flower for which I've no name at present.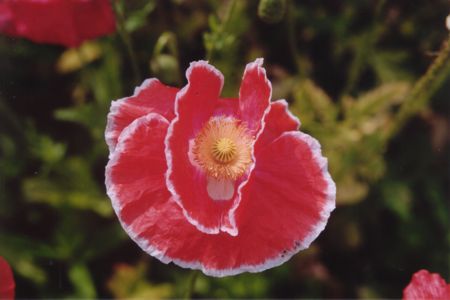 15
Another impressive poppy.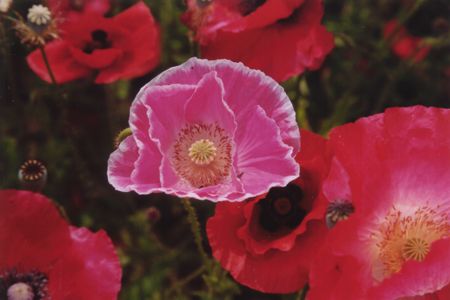 16
Guess what this is?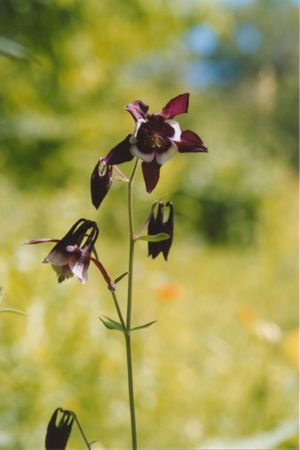 17
A columbine looking great in the setting.

19
A look at our yard of poppies where the previous images were captured.

21
Asters to brighten a moment.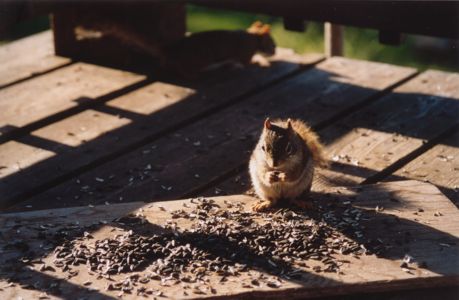 22
One of the squirrels that is eating all my bird seed. But I like them. Except the Black guys are a bit of a pain (not shown).

23
And when it's the right time of year, this is what I see as I sit at my computer and pause to look.

24
A closer look.